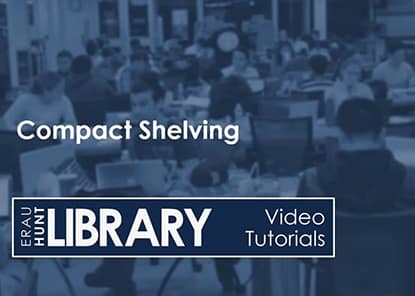 Video Tutorial: Compact Shelving
Learn how to find a call number, locate the aisle and move the shelves, and find the exact item on the shelves by watching our short video tutorial.
---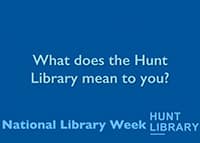 National Library Week at the Hunt Library 2019
During National Library Week, we asked students: What does the Hunt Library mean to you? and What is your favorite part of the Hunt Library? See their answers.