The Hunt Library has five large group study rooms located on the third floor across from the Borrow Desk. Four of the rooms will accommodate up to ten people and one of the rooms will accommodate up to six people. The rooms are for the use of active Embry-Riddle-affiliated students and are available through SchedulER. Time limits are detailed below.
There are group study rooms located throughout the Student Union and all are reservable through SchedulER.
Study rooms may be reserved for up to four hours per day but must be made in two hour blocks in two separate requests.
Study rooms are reserved by logging into Ernie and using SchedulER.

Be sure to follow the instructions carefully.
Library group study rooms are SU 347, SU 348, SU 349, SU 350, and SU 351.
You will receive a confirmation email if your reservation is approved.
You will also receive an email if your reservation is denied. Reservations are denied because there is a problem with your request, such as booking for too many hours per day. Read the email carefully and resubmit your reservation with the required modifications.
Reservations are Approved or Denied by Student Engagement staff.
Library staff can verify your reservation and assist if the room is in use by others.

Study Rooms with a confirmed booking will not be found on SchedulER in the dropdown menu. Only available rooms will appear in the selection menu for the time slot selected.
Rooms may be reserved in advance but excessive requests will be denied so the rooms can be used by as many groups as possible.
Patrons without a reservation will be asked to vacate the space when there is a reservation for the room but are welcome to reserve the next available study room using SchedulER.
Technology in the study rooms should be treated with care and used in the manner intended. Please report problems to the Borrow Desk so IT can be contacted.
Staff or University Safety will respond to reports of inappropriate use of technology.
Dry erase markers and erasers are available for check out at the Borrow Desk.

Do not use permanent markers.

Study rooms are not soundproof. Please be courteous of others and keep your voices down.
For the safety of all patrons, safety officers and library staff will monitor the study rooms regularly.
Personal belongings left in a study room will be removed by library staff or a safety officer and held at the Borrow Desk. Items not claimed by closing will be taken to the Safety Department's lost and found.
Faculty or staff who need meeting space for class groups should discuss their needs with their department chair or utilize SchedulER in Ernie to find a suitable space. This includes staff who may also be taking classes through Embry-Riddle.
If you need assistance reserving a room, someone is in the room you have reserved, or you have any other questions or concerns, please inquire at the Borrow Desk, call 386-226-6592 or email dbcirc@erau.edu. Student Union staff located at the Information Desk on the first floor are also available to assist with SchedulER and study room questions and may be reached at 386-226-7950.
Updated 8/5/2021.
Reserve a Study Room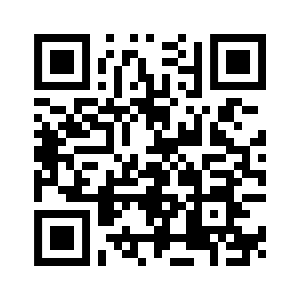 Scan to reserve a room.