Update #7 — June 25, 2020


Hunt Library Update #7 — June 25, 2020
New learning objects for summer courses
Resources on Race including books, podcasts, and videos are highlighted in a new guide.
Library video tutorials have been updated and expanded, including a new "Quick Tips" series of 1 minute videos. More quick tips are coming for summer session.
Students report difficulty in getting started on research papers due to topic development. A new 45 minute webinar is designed to help them succeed.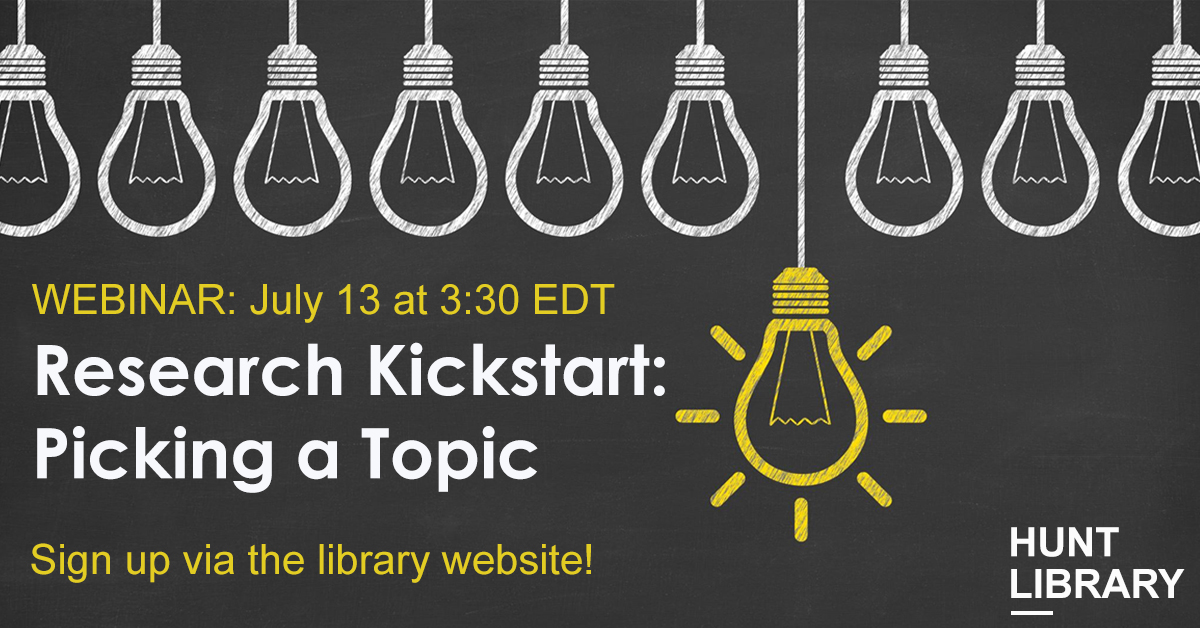 Ask a Librarian services
We are happy to share that students utilized librarians for assistance with their academic success during our unprecedented off-campus era. Research Librarians monitoring various modes of electronic communication have logged over 1,300 queries since spring break.
Library facility reopening
The library facility will reopen on June 29 at 8:00 am. Our hours will be Mondays-Thursdays 8:00-5:00 while observing university & CDC precautions. If you are unable to visit the library facility but require assistance, please utilize our Ask a Librarian service. To receive items from the print collection, use our Book Request form. To return items to the collection that you've been holding onto, complete the Book Returns form to receive a shipping label.