The Electronic and Technical Services (E&TS) Department works behind the scenes to provide access to materials in physical and electronic formats to the Daytona Beach and Worldwide campuses. E&TS staff also support Scholarly Commons, our institutional repository, and serve on both library and university committees. The department is comprised of Acquisitions and Collection Services, Cataloging and Metadata, and Electronic Services.
Electronic and Technical Services Units
The Head of Collection Management leads the Collection Management Team, which includes representation from all library departments and is responsible for selecting materials for the Daytona Beach and Worldwide campuses. The Acquisitions staff acquire resources needed to support the educational and research mission of Embry-Riddle by ordering, receiving, and processing library material in any format. They administer the collections budget, negotiate license agreements with publishers and vendors, activate access to electronic resources and troubleshoot access issues.
The Cataloging and Metadata staff performs original and copy cataloging, processes materials and handles many special projects related to catalog clean-up and deaccessioning. Preservation activities are also handled by a member of the Cataloging and Metadata unit.
Staff in the Electronic Services area maintain the Hunt Library website, provide access to the library's electronic subscription databases, compile usage and other statistical reports, and produce print and electronic promotional materials. The library's online courses are produced by Electronic Services using content provided by Research and Instruction Services.
Library and University Systems: Ex Libris Alma, Primo VE, and Rialto; OCLC Article Exchange; Clio; EZproxy; Sitecore (website CMS); Articulate 360; ProProfs; bepress Digital Commons; ArchivEra; PressbooksEDU; and Springshare LibApps.
Electronic and Technical Services Staff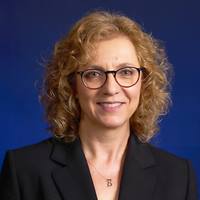 Suzanne Sprague
Associate Director for Electronic and Technical Services
suzanne.sprague@erau.edu
386-226-6932