Hunt Library Update #11 — January 19, 2020
Facility hours update
Library facility hours at the beginning of the spring semester will remain at the reduced schedule of Monday to Friday 8am-5pm. Please continue to refer to the library website for the most current facility hours. Click on "Today's Hours" for more details and the Ask a Librarian virtual hours, which have not changed.
New library course Canvas for students
Daytona Beach students logging into Canvas this semester will see a new course for the Hunt Library. The course puts library resources and services inside of Canvas at students' point of need and in one convenient location. A Canvas library course for faculty is in development.
Spring webinar series
Kicking off 2021, librarians hosted three mini-webinars for faculty. Missed out? Recordings can be viewed in our webinar archive.
Registration for student webinars featuring popular topics such as Literature Reviews and How to Pick a Topic are now open. View the entire webinar series.
One new topic is The Research Paper Process. Please promote this topic (and others) with students as warranted.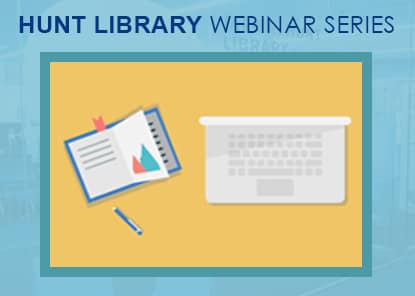 The Research Paper Process: Monday, February 8th at noon. Register for the webinar
Chronicle of Higher Education
The Chronicle of Higher Education is now indexed in EagleSearch and can also be searched directly through the library's Research Databases list, without creating a personal account.
Research Guides
Research Guides are created by our knowledgeable research librarians to recommend databases, journals, websites, and services to researchers on demand. Check out our subject guides or our how-to guides, now segmented with friendly URLs.