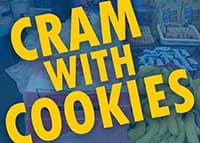 Cram with Cookies Is Coming
It's almost that time again! Come see us on the 4th floor of the Hunt Library on Study Day, Friday, April 26. We'll have snacks and pizza starting at 6:00 pm.
---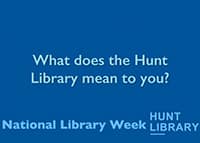 National Library Week at the Hunt Library 2019
Last week, during National Library Week, we asked students: What does the Hunt Library mean to you? and What is your favorite part of the Hunt Library? See their answers.