1. Log into your Interlibrary Loan account.

2. Click on the tab View Your Requests.

3. In the Filter By menu, you will see a variety of choices that pertain to the status of your requests.
Waiting to be Processed means that the Interlibrary Loan staff has not viewed your request yet.

Your Active Requests: these are requests that have been submitted and/or have already been shipped by another library.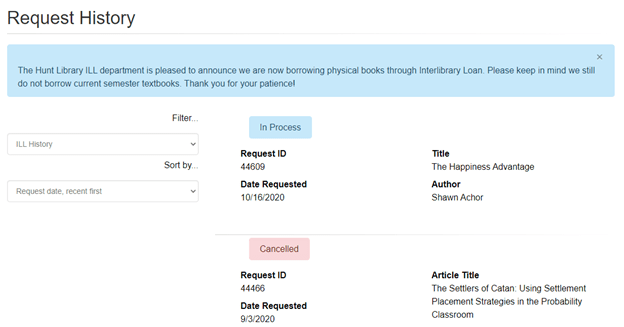 If you have any questions about your request and its status, please email the ILL staff at ILL@erau.edu. Please keep in mind that Interlibrary Loan office is open Monday through Friday, 8:00 a.m. to 5:00 p.m.