Instructions
1. Callslip requests are placed from the item record in Voyager. Once the needed item is identified as having a location in Storage R or Storage C, select the "Request Item" tab from the "Actions" menu at the far right of the screen.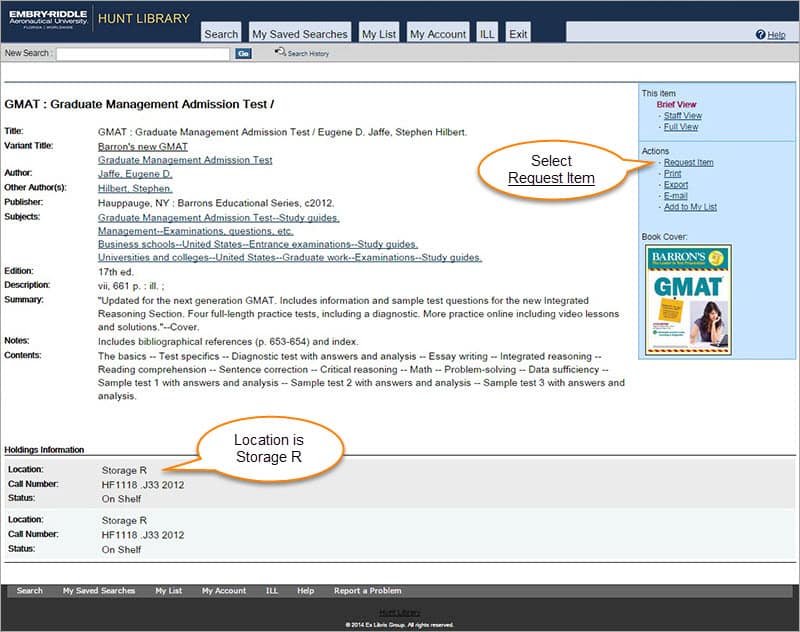 2. A prompt will appear for a library barcode number and last name. If you are unable to login, please contact the Access Services Department (386-226-6592) to be sure your card is registered and up-to-date.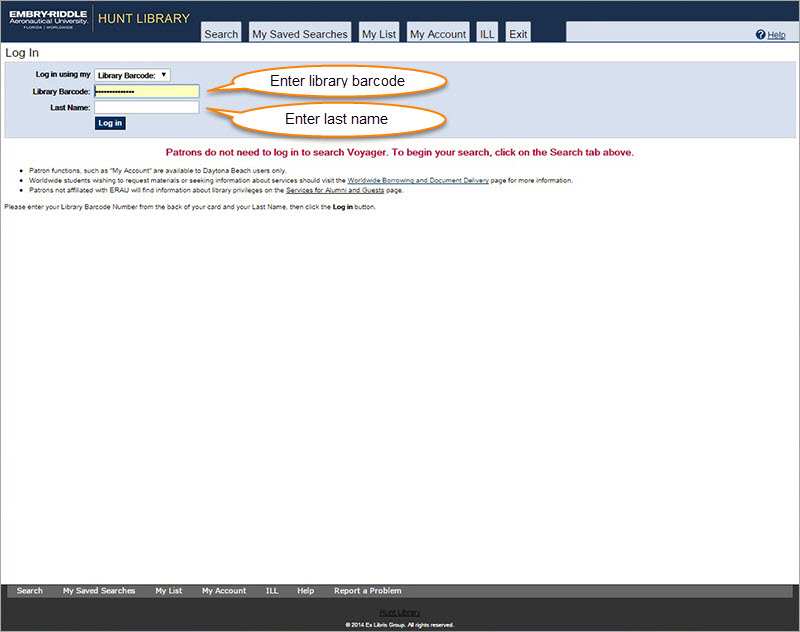 3. Once logged in, select the Callslip option.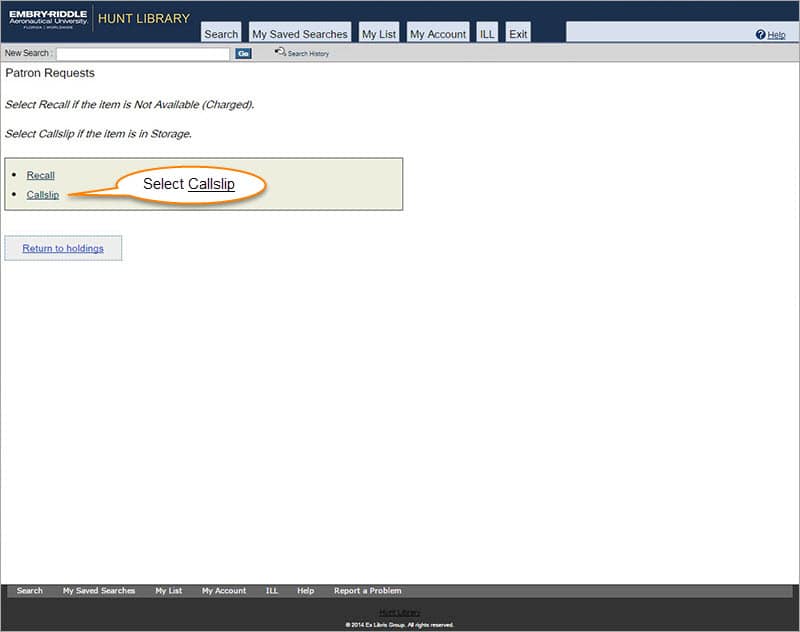 4. The next screen will confirm the title you are requesting. Enter your library barcode number again in the Library Barcode field. Click on the "Submit" button.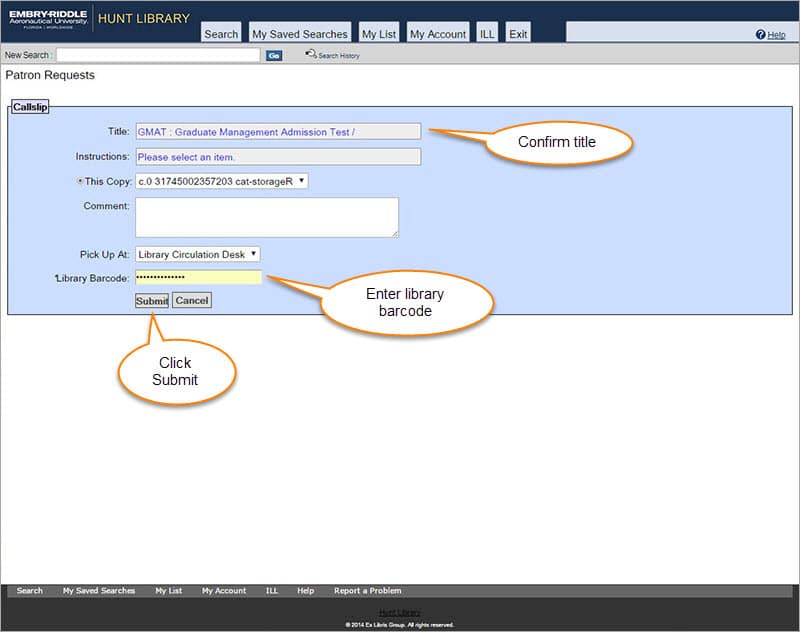 5. You should see a message stating "Your request was successful."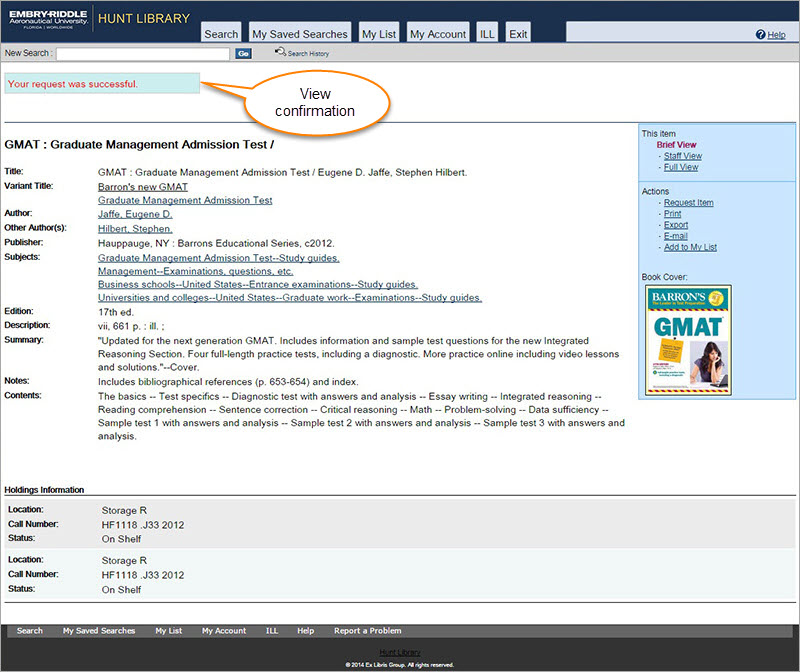 You will receive an email when your item is available for pick up at the Hunt Library's BORROW Desk. Daytona Beach faculty and staff should respond to the email with contact and office information if they would like the item delivered to their on-campus office. See Requesting Book Delivery for more information.
If an item in storage does not allow a Callslip request option, contact the library, or visit the ASK Desk for assistance.
The Voyager online catalog is your online access to the library's collections.